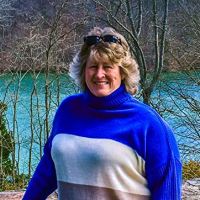 S.W. Frontz
Crime Fiction, Mysteries, Romantic Suspense
I'm the author of the Land's End Series and my 2nd novel, Don't Look Back won the 2017 Top Female Author Award. I'm one of fifty winners in the 50 Great Writers You Should Be Reading. When the Morning Comes, my debut novel, was nominated in the 2018 Top Female Award Contest and my third novel, Closer Than Yesterday, was a finalist in the 2018 Golden Books Awards and won 1st place in the 2019Top Shelf general fiction award. Don't Look Back was awarded a finalist position in the Books Excellence Award in fiction and Sins of the Fathers won 1st place for mystery in the Book Excellence awards
I've been married to Rusty for 24 years and we have two cats, Pinky and Alex.
The will to succeed is important, but what's more important is the will to prepare.
Bobby Knight